Name:Phenex Clan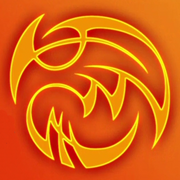 The Phenex Clan is One of The Remaining 34 Remaining Devil Clans of The 72 Pillars and Holds The Rank of Marquis.
Affiliations:Moon Kingdom,The Royal Family
Abilities:Immortality,Pyrokinesis,Aerokinesis
Healing Abilities:Phoenix Tears
Members:Kaname Kuran (Leader) Akasha Bloodriver (Wife) Lady Phenex (Aunt) Ravel Akashiya kuran,Daughters,Legendary Pandora,Kazuma Yagami(Children)
Ad blocker interference detected!
Wikia is a free-to-use site that makes money from advertising. We have a modified experience for viewers using ad blockers

Wikia is not accessible if you've made further modifications. Remove the custom ad blocker rule(s) and the page will load as expected.