Empire of Millennium is Where all the Royal children live and where most of their subjects live.It is the most powerful nation in the world and it's rule by Emperor
Kaname Kuran
& Empress
Akasha Bloodriver
. (mostly population is Woman)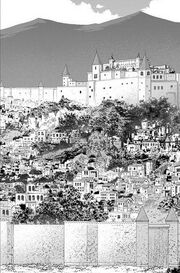 Imperial Family
Edit
Holy City Millennial
Edit
The holy city of Millennium is called Millennial Nova this is were all the people of the Empire live. Most of the population is Woman & their is small population of man,most of the birth in hole population of the Empire is Girls & 5-10 man rarely.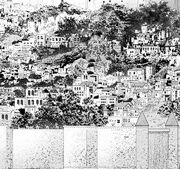 Novania Castle
Edit
Novania Castle is where the holy family lives along with their children & some grandchildren it is often visited by their closest relatives & friends.The daughters share one big room with thousands of beds around making a circle around inside their room.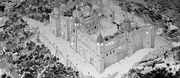 Motherly Love
Edit
Akasha Loves hers daughters more than anything even her step child
Ai Kuran
she would do anything to protect them from harm.When The first Imperial Princess Moka was born she was on the verge of death so Akasha gave Moka most of her blood in order for Moka to live but all their other children were more healthy and no sign of verge death syndrome.The daughters are just like Akasha when it comes to Motherly love but more like Daughterly/Sisterly Love when it their siblings or nieces & nephew they treat them like their own children specially the older siblings to their Younger siblings.
Millennium's Bureaucracy System
Edit
Millenniums Bureaucracy system is very high most of the Bureaucracy is made Nobles,High Priestess Princesses,Lords & Princess of High rank almost as high as The Empires Princesses.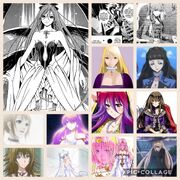 Citizen of Millennial
Edit
Mostly of The Millennium people are Women & 1/5 are Males but since most of them are women they posesses high magic abilities & Supernatural abilities.The Women of their nation has high magic & charms that they use their more powerful than men.Most of the birth population is Woman,when the child is born it is tested to see weather or not the child is a vampire or Human.
Baptismal Ritual
Edit
The Baptismal Ritual is preformed on the royal family's children it happens on the children 16 birthday which means they are considered as true member of the Royal family.The Whole millennium kingdom celebrates on this special day.